Smart

er Commercial Roofing
Why Replace When You Can SmartSeal?
THE BENEFITS ARE CLEAR--SMART
SEAL

IS THE SOLUTION
Your commercial roof may be costing you money! If you notice leaks or discoloration, your roof membrane is in trouble. Roofs affected by storms or general wear and tear from age could cost you energy and replacement costs down the line. So what's the solution?
The Benefits Are Clear, Smart
Seal

Is The Solution
This engineered solution is to ensure your life is stress-free, knowing your roof is taken care of. This long-term investment practically pays for itself with the savings on maintenance and re-roofing prices. Many benefits come with this roofing system.
Our water-repellent commercial roofing sealant system is designed to keep you and your property dry, no matter the weather. This proprietary process ensures decades of optimal performance with our 50-year guarantee.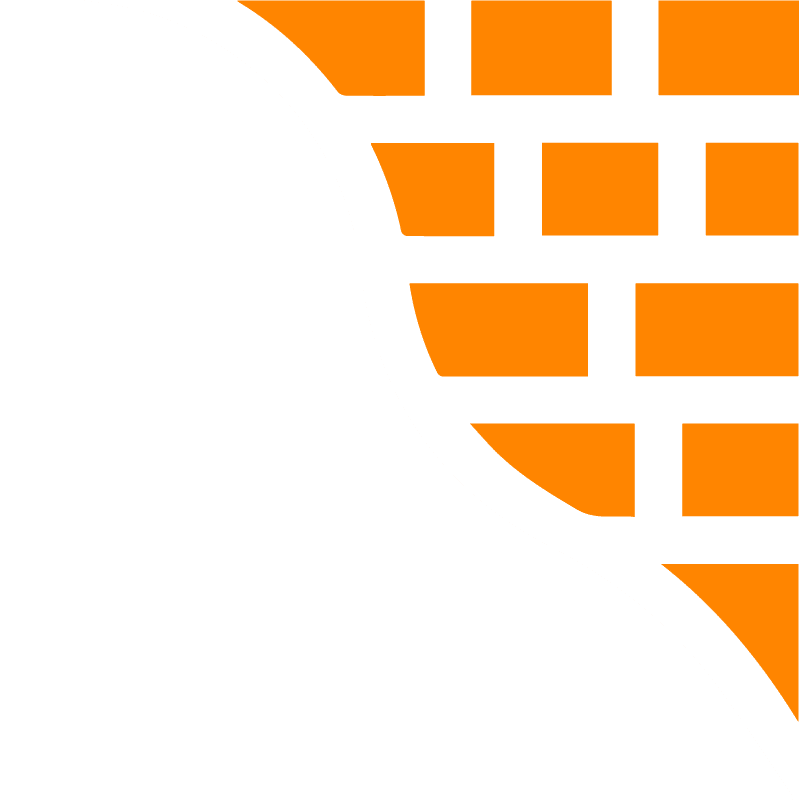 SMART
SHIELD

PROTECTION PLAN
The SmartSeal Solution is a no-brainer when it comes to business owners wallets. Our system is long-lasting and affordable. You will be impressed with this money-saving solution!
Repair VS Replace vs SmartSeal Savings
SAVE 1/3 of the Cost Compared to Replacing the Roof
Tax Savings - Same Year Deduction
SAVE with Same-Year Tax Deduction for Roof Maintenance
SAVE an Average of 35% on Energy Consumption
* Saving are based on estimates, averages, and industry research. Results may vary based on project and location.
Learn more about the two most popular types of Commercial Roof Coatings.
With its patented properties, SmartSeal is virtually immune from breaking down or deteriorating for 50 years! Our mission is to provide every client with a cost-effective commercial roofing solution utilizing the most modern technology available. Our top priority is a wonderful SmartSeal customer experience, and we look forward to proving it.
PROVIDING

ROOFING SOLUTIONS

ACROSS

FLORIDA
We also service many counties in Florida outside of this list. Call our office so we can serve you!
FREQUENTLY ASKED
QUESTIONS
How much is a roof coating on a commercial flat roof?

The cost of a roof coating on a commercial flat roof can vary depending on several factors such as the type of coating, the size of the roof, the condition of the existing roof, labor rates in your location, and whether any repairs are needed prior to application.

As a rough estimate, high quality roof coating materials can range anywhere from $1 to $4 per square foot. The labor cost, depending on the complexity and size of the job, can range from $0.50 to $3 per square foot. So, an overall cost estimate might be $1.50 to $7 per square foot.

For a more accurate quote, I recommend reaching out directly to SmartSeal or a local roofing contractor who can provide an assessment and quote based on your specific circumstances.
Is a commercial roof coating merely the equivalent to painting the roof?

A commercial roof coating, indeed, goes beyond just the aesthetic improvement of painting the roof. This process serves a functional purpose and provides a multitude of benefits that a simple roof painting does not offer, such as:

✔ Extended Roof Lifespan – The additional protective layer that a roof coating provides can help extend the life span of your roof. It shields against weathering and wear, reducing the rate at which your roof deteriorates.

✔ UV and Weather Protection – Many commercial roof coatings are designed to reflect harmful UV rays, which not only protects the roof material underneath but can also help keep the building cooler. Similarly, the coating also provides a degree of protection against other weather conditions, such as rain, wind, and snow.

✔ Leak Prevention and Waterproofing – Roof coatings are generally waterproof, providing an effective seal against potential leaks. This helps maintain the structural integrity of your roof and can prevent costly damage down the line.

✔ Energy Efficiency – The reflective properties of many roof coatings can significantly reduce the amount of heat absorbed by your roof, thereby reducing the demand on your air conditioning system and resulting in energy savings.

✔ Cost-Efficiency – In many cases, applying a roof coating can be a more cost-effective alternative to a complete roof replacement. The coating can be applied directly to the existing roof, avoiding the need for a tear-off and providing a fresh, protective surface.

The application of a roof coating requires a thorough roof inspection, professional preparation, and specific equipment to ensure a proper and effective application. It's not merely equivalent to painting a roof; it's a detailed process that provides significant functional benefits.
On what type of roofs can you install a commercial roof coatings?

Roof coatings, such as those provided by SmartSeal, can be applied to a variety of roof types. However, the specific type of coating to be used can depend on the existing roof surface and roofing material. Here are a few types of roof:

✔ Metal Roofs – Many coatings are suitable for metal roofs. These can help to prevent rust, reduce heat absorption, and seal seams and fasteners.

✔ Single-Ply Membranes – This includes materials like TPO, EPDM, and PVC. Roof coatings can help to extend the lifespan of these roofs and improve their reflectivity.

✔ Built-Up Roofs (BUR) and Modified Bitumen – These asphalt-based roofs can also be coated to improve their waterproofing and UV resistance.

✔ Concrete Roofs – Specialized coatings can be used to waterproof and seal concrete roofs.

✔ Spray Polyurethane Foam (SPF) Roofs – SPF roofs are often coated with an elastomeric coating for added protection and durability.

It's important to note that not all roofs are good candidates for coatings. For example, shingle roofs usually are not coated. The roof also needs to be in good condition—major leaks, structural issues, or extensive damage may require more extensive repairs or a complete roof replacement.

Always consult with a professional roofer or coating installer for an assessment of your roof's condition and recommendations on the best course of action.
How long will my roof coating last?

A SmartSeal roof coating can last up to 50 years.
What are the types of roof coating?

There are several types of roof coatings, each with its own specific characteristics and benefits. Some of the most common types include:

✔ Acrylic Coatings: Acrylic roof coatings are water-based and among the most commonly used roof coatings due to their affordability, ease of use, and versatility. They provide good UV resistance, are durable, and can be used on a variety of roof surfaces. Acrylic coatings are often white, which gives them excellent reflective properties for energy efficiency.

✔ Silicone Coatings: Silicone roof coatings are known for their excellent waterproofing abilities. They are highly resistant to ponding water, making them a good choice for flat roofs or roofs with low slopes. Silicone coatings also provide good UV protection and can help to reduce cooling costs.

✔ Polyurethane Coatings: Polyurethane roof coatings are particularly durable and resistant to foot traffic, making them a good choice for roofs that need to bear weight or withstand wear and tear. They come in two types: aromatic (cheaper, less UV resistant) and aliphatic (more expensive, UV resistant, and stays cleaner).

✔ Elastomeric Coatings: Elastomeric roof coatings form a rubber-like elastic layer on the roof, allowing it to expand and contract without causing damage. This type of coating is well-suited for climates with wide temperature ranges.

✔ Asphalt Coatings: These are typically used on built-up roofing or modified bitumen roofs. They come in both hot and cold formulations. Asphalt coatings can help to prolong the life of these types of roofs, and they are typically black or silver in color.

✔ Reflective or Cool Roof Coatings: These are a type of coating specifically designed to reflect more of the sun's rays, reducing heat absorption and therefore helping to lower cooling costs. They are often white or light-colored.

✔ Bituminous Coatings: Bituminous coatings are made of bitumen embedded in an adhesive and are often used for waterproofing and to provide protection against corrosion.

Each of these coatings has its own advantages and disadvantages, and the right choice will depend on various factors like the type of roof you have, your location and climate, and your specific needs and budget.